DAVID HARPER
PERSONAL PROFILE
I am a communicator. I can explain complex ideas effectively to audiences ranging from school-children to university professors. I enjoy creating and presenting talks and seminars. I am also at ease in more formal situations such as courtrooms and live interviews which demand a considered yet immediate response as a professional scientist.

I am a problem solver. I work well in a team, contributing insights and developing new ideas. I also enjoy the challenge of setting my own goals, and I possess the self-motivation to reach those goals.

I am a scientist. I have professional experience in mathematics, astronomy, computing and genomics. I take a delight in learning about new developments in all areas of science and technology. I bring the rigour and discipline of the scientific method to all aspects of my work.

EDUCATION
1981-1984: University College London, B.Sc. (Honours) Mathematics and Astronomy

1984-1987: University of Liverpool, Ph.D. in applied mathematics, for research on satellite dynamics

2003-2006: The Open University, Postgraduate Diploma in Computing for Commerce and Industry
CAREER
2011-present: Senior database administrator at the Wellcome Trust Sanger Institute, Hinxton, Cambridge
Managing and monitoring 280 MySQL instances and 40 PostgreSQL clusters.
Designing and implementing strategies to ensure the high availability of databases which support mission-critical services such as 24x7 laboratory pipelines and high-profile public web sites.
Analysing and optimising the performance of the database servers, including tuning of the host operating system and back-end block storage.
Identifying performance bottlenecks in database client code and advising on optimisation of SQL queries.
Developing and implementing procedures to automate the monitoring and testing of daily backups.
Liaising with software development teams to advise them on best practices for database client software.
Creating and presenting training courses for colleagues to help them make effective use of databases.
Learning and applying new ideas and techniques in MySQL and PostgreSQL by studying best-practice blogs and attending conferences.
1999-2010: Software developer at the Wellcome Trust Sanger Institute, Hinxton, Cambridge
Initiating and leading the development of more robust and effective methods for managing large sets of genome assembly data.
Communicating new ideas to colleagues through seminars and training courses.
Solving data-management problems for members of the Pathogen Group.
Installing and managing a set of database servers for the assembly data management project.
Analysing and improving the performance of genome assembly software.
Creating new software tools to visualise the progress of pathogen genome assemblies.
1996-1998: Astronomer and software developer in Her Majesty's Nautical Almanac Office, Royal Greenwich Observatory
Communicating astronomical information to the general public, government agencies, commercial organisations, specialists and professionals.
Designing and creating graphical representations of astronomical information, including a set of 160 star charts for the publisher Dorling-Kindersley.
Initiating and implementing projects to improve the accessibility of the NAO's astronomical information and the efficiency with which it is delivered.
Innovating new computing strategies to make use of the World Wide Web as a publishing medium.
Researching and developing new mathematical techniques to ensure the accuracy of the information which NAO produces.
Collaborating with colleagues from institutions in the U.K. and the U.S. to maintain the standard and relevance of the NAO's publications.
1990-1996: Lecturer in the School of Mathematical Sciences, Queen Mary and Westfield College, University of London
Teaching mathematics, computing and astronomy.
Innovating improved methods for teaching and assessment of computing courses, moving away from the old-fashioned "lectures and written exams" model.
Successfully persuading two dozen academic colleagues to write, check and mark graduate examination papers each year during the summer vacation, a time when most of them would rather be doing something more interesting.
Organising training courses and conferences.
Analysing and evaluating large sets of data to determine satellite orbital parameters in support of NASA's Cassini mission to Saturn.
Innovating and improving strategies to obtain new high-precision measurements of satellite positions.
1987-1990: Computer Algebra Support Project, University of Liverpool Computer Laboratory
Evaluating and comparing software packages.
Advising clients on the choice of the best software for their needs.
Developing new modules for existing software packages.
Solving programming problems for clients across the U.K.
Training colleagues and clients in the use of software.
Communicating and reporting information via seminars, newsletters, user guides and books.
PROFESSIONAL AFFILIATIONS
PUBLICATIONS
My 1987 Ph.D. thesis The Dynamics of the Outer Satellites of Saturn is available is a set of PDF files.
I have thirty publications, including two books and eighteen papers in leading peer-reviewed journals.
OUTSIDE INTERESTS
Genealogy (I can trace my family through ten generations to Suffolk, Northampton and the Yorkshire Dales in the late 17th century)
Listening to classical music
America and its history
Keeping my cats amused with ping-pong balls and old shoelaces
Islay malt whisky, especially Lagavulin, Caol Ila and Bunnahabhain
Good food
The history of the calendar
---
[About Obliquity] [David Harper: Technical Profile]
---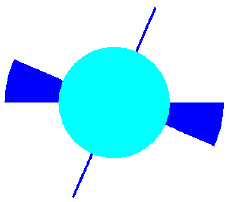 Copyright 1995-2015 by David Harper and Lynne Marie Stockman
All Rights Reserved
Designed and maintained by Obliquity
Last modified on 25 August 2015
http://www.obliquity.com/info/david.html