Updates
24 July 1998
Thank you Congressman Melvin L. Watt (D-North Carolina)!
Congressman Watt has written that "[I] have raised a legitimate concern which [he has] brought to the attention of the Commissioner of the Immigration and Naturalization Service." Apparently the INS may be considering issuing regulations to address this problem. However, if the problem cannot be resolved through the regulatory process, Congressman Watt has asked to be informed so that he can consider filing the appropriate legislation.
23 September 1998
Thank you Congresswoman Zoe Lofgren (D-California)!
Congresswoman Lofgren has written to Congressman Lamar Smith, Chairman of the Immigration and Claims Subcommittee, "asking for his assistance in addressing situations such as [mine]." Although "it is unlikely that the problems with Section 531 will be resolved this Congress, [she] is hopeful that such a review will occur as early as possible next year."
The Story Continues
---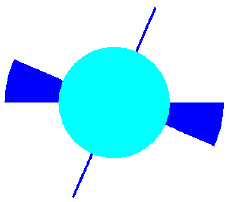 Copyright © 1995-2007 by L.M. Stockman
Designed and maintained by Obliquity
Contact us about this page
Last modified on 1 June 2007